1. Promotions.
Promotions are an infallible way of bringing a clinic's products and services closer to its clients and potential clients. Promoting is a way to make a treatment or group of treatments more visible and attractive, to make them closer, more appealing and more affordable for the potential client, and even to rationalize spending thanks to the information offered. In short, promotions help us to encourage conversions. And for this, we have several formulas and promotional channels:
1.1. Promotional formulas.
Generally, when we talk about promotions in the private clinic sector we think directly of vouchers redeemable for a service, in emails with discounts available for a certain period, in packages or treatment plans much more profitable for the patient… And while we can consider these promotions, the truth is that they are not the only ones.
Therefore, let's first consider those promotions that you can perform in your clinic depending on the treatments you offer. And on the other hand, we are going to take into account what are the promotional actions you can perform to convert a greater number of contacts. More specifically, the two formulas are:
1.1.1. Classic promotion of your services.
First of all, as we have already told you, when we think of promotions, we usually take into account what we consider to be a discount on the clinic's services and products, or even a series of facilities (such as accepting some insurance companies, paying in installments…) to make the treatment more profitable. And this is still a formula that works but depends a lot on the business activity.
For aesthetic clinics, surgery clinics, dentists, veterinarians, etc. the classic promotion is a great conversion formula as long as we take into account the most suitable moment in the buyer persona's buying cycle. One of the reasons why these types of economic promotions do not always work is because the leads receive them at a very early stage of their buying cycle.
When we talk about leads or contacts, we must know how to differentiate between MQLs (marketing qualified leads) and SQLs (sales qualified leads). It is more than possible to find visitors who are only interested in the information we have, subscribers who have downloaded a content offer such as an ebook on a specific subject.
All we know about these leads, these MQLs, is the type of service they would potentially be interested in from the clinic based on the content consumed, but they may be evaluating options, they may be inquiring about different solutions. Sending a promotion (we'll see how) at an early point in their buying cycle is not necessarily effective, when what the contact wants to consume is just information, for the moment.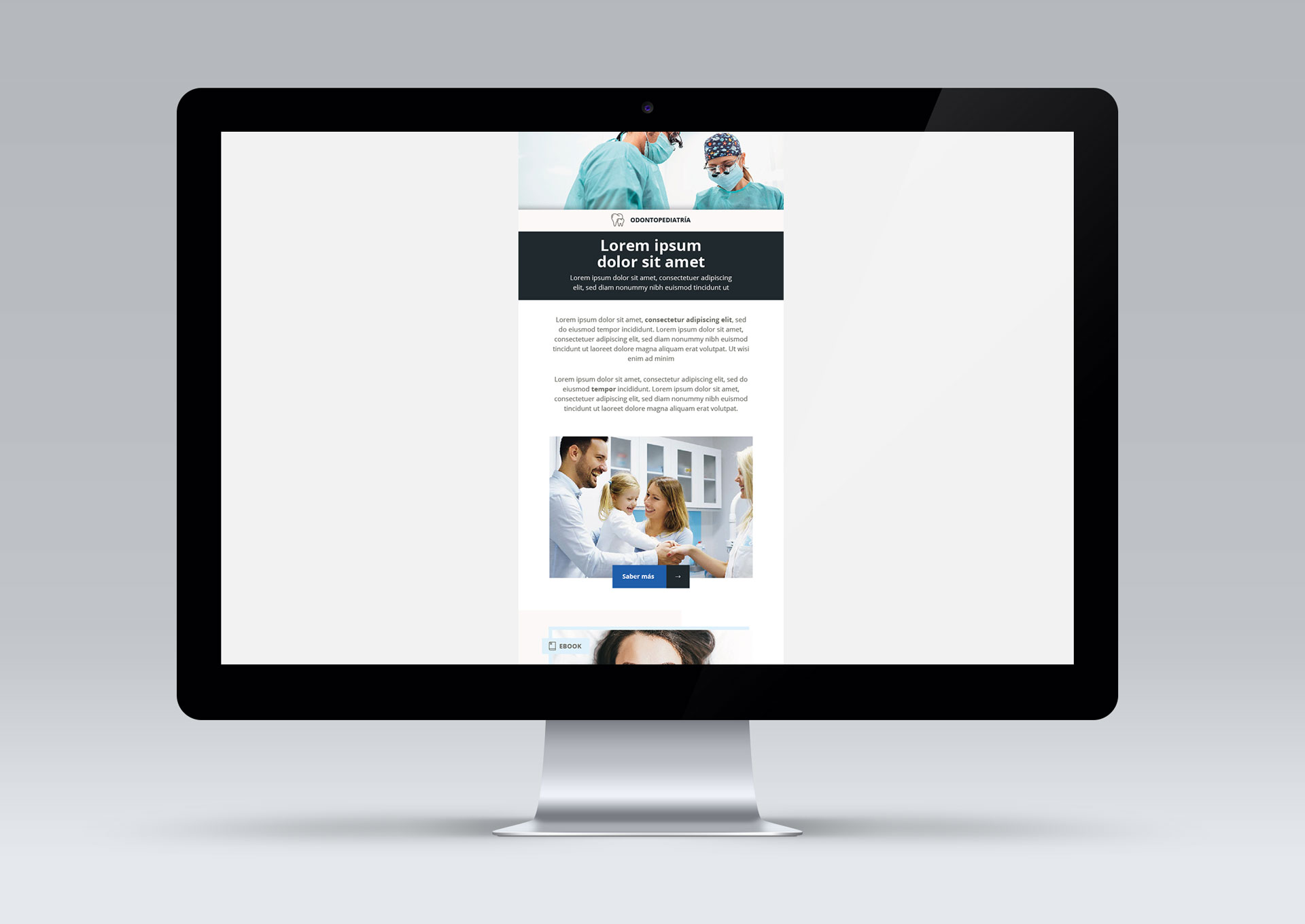 Example of Lead Nurturing for medical clinics
In this sense comes into play the lead nurturing, the Lead Nurturing strategy, which is feeding the interest of these contacts, which is making them advance in their buying cycle until we can value them as SQL and offer them the appropriate promotions. Obviously, for this you must know how is the cycle of your different buyer personas and observe and analyze what are the steps that generally convert them into SQLs and customers.
1.1.2.
On the other hand, in healthcare marketing we have an advanced promotion formula that is not only an option for those professionals who are not interested in resorting to the classic one, but can become the main conversion method of the clinic. This promotion can work mainly for nutritionists, physiotherapists (especially specialized ones), therapists and psychologists, for fertility clinics and even for other practices related to wellness but not directly to a medical field.
And what does it consist of? If we had to define it in one way we would say that it consists of consumer empowerment through information. Beyond creating downloadable content, such as ebooks or guides, the advanced promotion of your services involves the creation of a much more interactive and interactive content.